Launching Our Next Chapter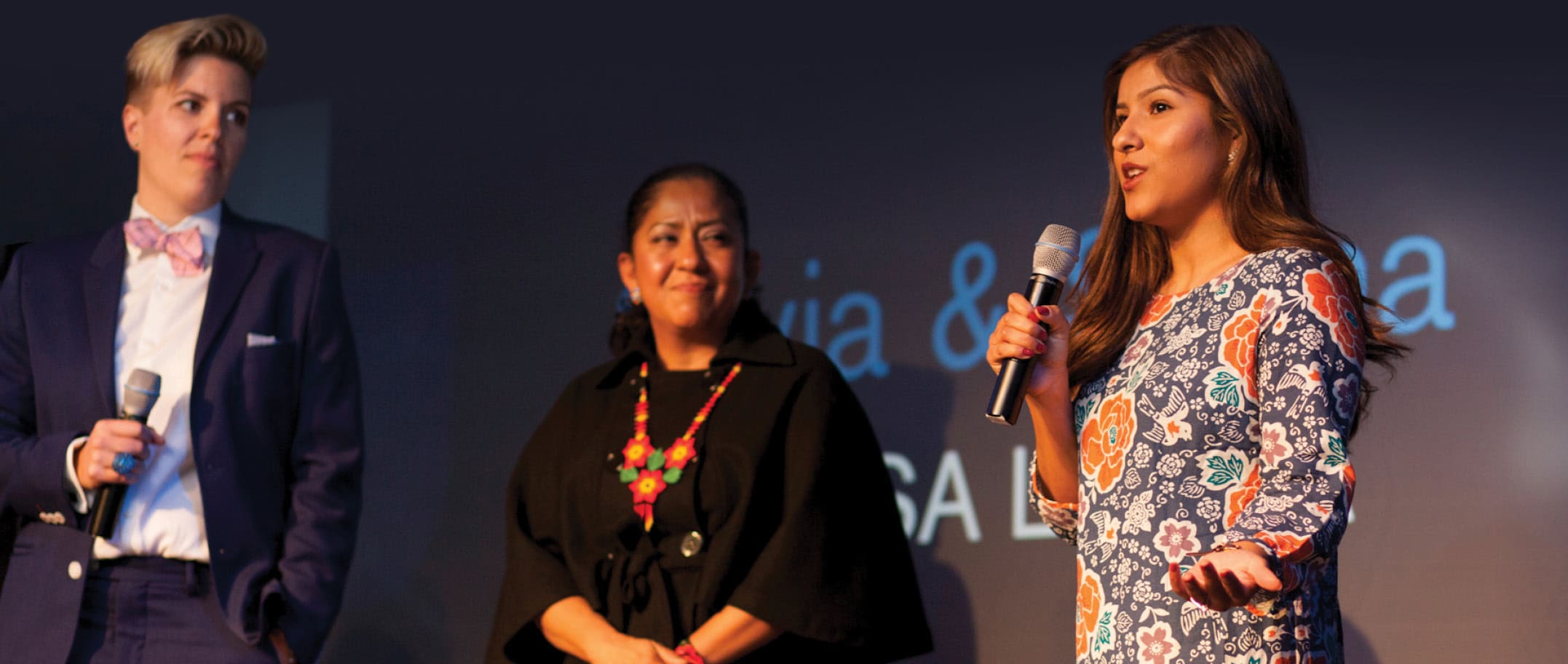 We are excited to announce the new WFA Fund for Women at the Washington Women's Foundation to carry on the Women's Funding Alliance mission.
After nearly 40 years, WFA is moving to the next chapter in support of women and girls. While closing our doors feels bittersweet, we are proud to celebrate the accomplishments we've achieved together, and are optimistic about the future for women and girls as the work continues through the new WFA Fund for Women.
The creation of WFA's new Fund at Washington Women's Foundation maximizes the opportunity for dollars to reach across diverse communities and drive positive change for women and girls across the state. The Foundation is also committed to continue WFA's research, advocacy, and capacity-building efforts, which the Foundation views as essential to achieving its goal of advancing race and gender equity in communities across Washington State.
Celebrating our legacy.
Women's Funding Alliance was founded in 1983 by a small group of passionate people wanting to make a difference in the lives of women and girls. Over the past four decades, WFA grew to more than 6,000 supporters statewide.
Together, we advocated for equity for women and girls and championed more equitable policies like closing the wage gap.
We galvanized people around a shared vision of a state where all women and girls have equal access, opportunity, and influence to fully live their lives.
We commissioned research on the most pressing issues facing women and girls in our state, including On Her Way: Pathways to Opportunity so all Washington Women Thrive and The Status of Women in Washington.
We led key initiatives – GLOW, Lead, Thrive, and 100% Talent – to build capacity and scale solutions that supported women and girls' leadership and financial strength.
Collectively, we invested millions to expand leadership and economic opportunities for women and girls.
We envision a Washington State that fully realizes the power of women and girls — making our families, communities, and economy stronger.
WHY WOMEN & GIRLS
When we invest in women and girls, the benefits extend far beyond them — creating better lives for their families and a more prosperous future for us all.
WE DRIVE SOLUTIONS
We mobilize people and investment to advance leadership and economic opportunity for women and girls across our state.
GET INVOLVED
Join us! Be part of a community working to create positive change for women and girls. Check out our upcoming events.